If you have a Caterpillar Folded Core radiator, then you know what a pain these units can be not only to keep clean, but that the holes in the tanks tend to rust and corrode. RJR has the solution to this common problem. We can now re-build your tank and give it a PERMANENT FIX to never rust, corrode, or pit in the sealing surface area of the hole EVER AGAIN! How do we do this? First, we bore out the original rusting hole to a larger diameter.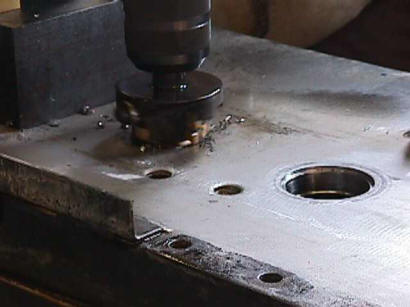 We then use a brass insert in the newly bored hole. We use a special bonding agent to bond the brass insert to the steel tank. The brass insert is the same size as the original hole in the CAT tank. We then allow a 24 hour curing time.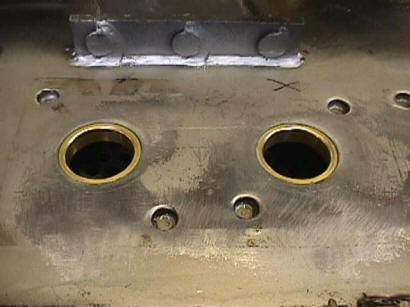 Once this is cured out, we plug all the holes and test the tank at 25 PSI (the cooling system only operates at 10-12 PSI).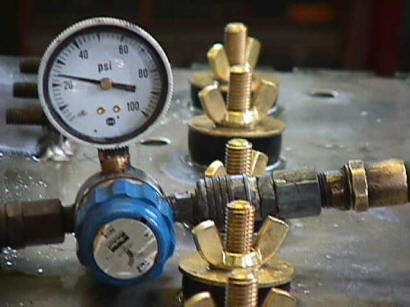 Once the system test OK we re-assemble the unit with new gaskets and a final test on the whole assembly. If you are interested in having us rebuild your old tanks, give us a call for a quote on pricing.